WELCOME TO OUR DOGGY DAYCARE
We provide our clients with peace of mind. Your dog will not be left alone during the day. We offer a clean, safe and healthy environment for your dog to play in. Many of our clients report that they have seen an improvement in their dog's mood and behavior following a stay at our daycare. Put simply, Camp Zen Daycare is a place that owners can leave their pup during the day. Our team provides each dog with 100% supervised play in our climate-controlled playrooms. In addition to not being bored, lonely or destructive at home, dogs that attend daycare learn valuable socialization lessons that are hard to teach at home or in a training class.
*$75 Non-refundable enrollment fee.
1 DAY………………………………$45
1/2 DAY…………………………..$30
20 ½ DAY PASSES………….$500
5 DAY……………………………..$200
10 DAY……………………………$380
20 DAY……………………………$680
MONTHLY………………………$500
*NEW DISCOUNT TIER*
50 DAYS OF ZEN……………..$1600
100 DAYS OF ZEN………..….$3000
1 DAY – $45
1/2 DAY – $30
20 ½ DAY PASSES – $500
5 DAY – $200
10 DAY – $380
20 DAY – $680
MONTHLY – $500
*NEW DISCOUNT TIER*
50 DAYS OF ZEN – $1600
100 DAYS OF ZEN – $3000
A FEW REASONS TO TRUST YOUR DOG'S CARE WITH OUR FACULTY.
Their Paws are in Good Hands
Climate-controlled Environment
Team trained in dog body language
Excellent customer service
Camp Zen Hours
MONDAY – FRIDAY
6:00 AM – 6:00 PM
WHAT MAKES US DIFFERENT FROM THE REST?
Safety Is Our Primary Concern
Having an extensive background in animal behavior coupled with managing a pack of our own dogs and raising puppies, does put us a step above the rest.
Safety is our primary concern. Exhaustion is not the answer to a happy dog. That is why our daycare offers a well structured environment, allowing for adequate rest as well as active play. happiness is all about balance and its very important for the emotional well-being of our pets to not live in an over stimulated state.
WE BELIEVE IN TAKING CARE OF OUR ENVIRONMENT
Green Pet Care
This helps humans and pets alike. We constantly search and research products that will effectively benefit our daycare and our dogs. That means super careful selection of all cleaning, grooming and feeding supplies that touch our daycare. The pet industry is becoming more savvy about 'keeping it simple', organic and reducing our carbon footprint whenever possible.
MULTIPLE TECHNIQUES TO ENSURE SAFETY & COMFORT
CLICKER & POSITIVE REINFORCEMENT TRAINING
Puppy Parent Testimonials
I have been taking my Husky to Camp Zen for about 1 1/2 years, 5 days a week.
He is so eager to go there. They have great outdoor spaces to exercise and play. When I bring him home he is happy and exhausted.
I can relax leaving him everyday. He is well-supervised and Camp Zen is a safe and clean environment for my "best buddy". I am happy to have found this place.
I can't say enough about Shannon and her staff. They are tremendous! Always attentive and caring.
I highly recommend Camp Zen.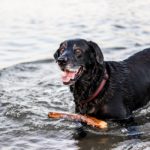 I am very particular on who watches my dog because of past experiences. I can tell you that I never worry about my Peggy when I drop her off everyday at Camp Zen. Shannon and her staff are just wonderful. I can't say enough good things about them!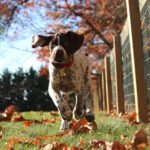 A little less than a year ago, I was asking around for local doggie daycares around the areas of Lowell all the way to Nashua. After receiving a lot of feedback on several different ones, the most common recommendation was Camp Zen. People raved about everything from how clean the daycare is too how loving the employees are and they were not wrong.
At first I was so nervous to send my new 5-6 month old GSP pup off to daycare because I wasn't sure how any of it worked and if he was going to respond to other dogs/people well or not. I remember receiving a call from Tia, she had explained how there was a slot open for a new pup and she had explained how everything worked and went through every detail; she really made me feel so comfortable about Camp Zen especially because on Oakley's first day of camp they evaluated him to see where he would fit the best. That to me was huge because Oakley was a little timid in the beginning and him just being put into a mix could have made that worse but thankfully the protocol they take didn't let that happen. Oakley ABSOLUTELY LOVES Camp Zen! Every Wednesday morning he is so excited that he skips breakfast and goes right for his leash and as soon as we pull up to Camp Zen his little tail goes crazy! He just LOVES Tia; he literally melts for her LOL! Just seeing his excitement shows me how good of a time he has at camp and how comfortable he is there! His timid ways are all gone and he does great with other dogs thanks to Camp Zen! I also love the fact that every time I walk into Camp Zen, it is very clean and smells wonderful! The employees are also so welcoming. It is also very nice that they take pictures daily of the pups and put them on their Face book page for everyone to see! I can't say enough about this Doggie Daycare! It is honestly Oakley's favorite place and I am so glad that this is the daycare I picked for my pup! I will continue to recommend it to anyone I know looking for a doggie day care!
Fetch Camp Zen News
Get event updates, camp photos, discounts and more.